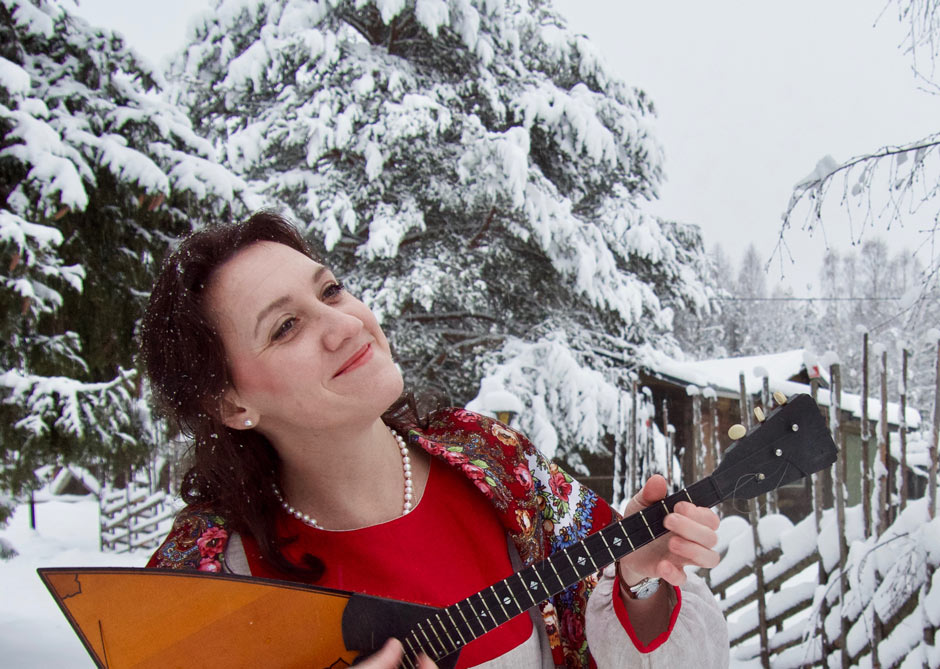 The film is about Natalia – a woman who took the risk in changing her life and moving to another country where she already had experienced a failure. What made her leave her homeland again and return to Sweden? Was it hard to dare to follow her heart again after having failed? And is it any coincidence that she found a new purpose of life when she had got a new job at a Swedish church in Arjeplog?
Natalia has played balalaika most of her life. But now new opportunities were opened for her: in Sweden she has got a job as a church musician. Music from a balalaika will be heard in the church of Arjeplog this year, but Natalia must also play a new, unusual instrument for her – an organ.
Two other important characters in the film are the nature of Norrland, and especially the harsh Nordic weather conditions, and the music that unites people's souls, in the film that plays a big role in shaping Natalia's character.
Will Three Strings That Express Joy, Grief and Pain Impress Traditional Swedes?
Director/camera: Tamara Sushko
Production: Yulia Antonova (Moineau Productions)
Text/intervju: Marianne Hofman
Sound: Petri Storlöpare